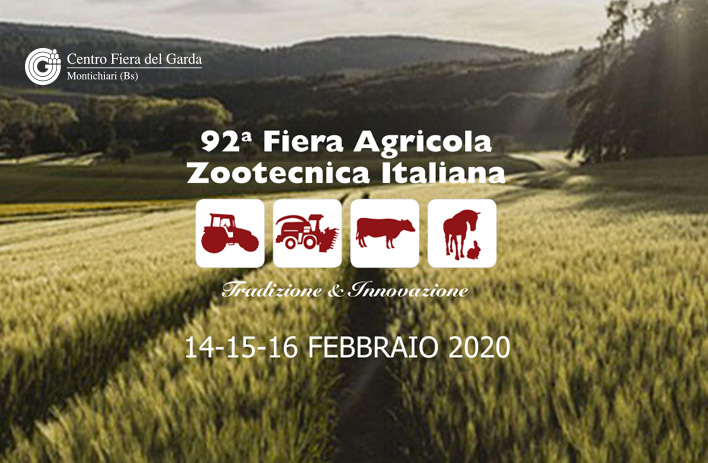 We will be present at FAZI – 92nd Italian Zootechnical Agricultural Fair – at the Garda Fair Center in Montichiari (BS) – Italy
With an exhibition area of about 40,000 covered square meters, the 92nd edition of the FAZI – Italian Agricultural Zootechnical Fair scheduled from 14 to 16 February 2020 at the Centro Fiera di Montichiari (BS) announces an event of absolute importance for the sector.
The FAZI Italian Agricultural Zootechnical Fair is a complete review of the agricultural supply chain that focuses on the territory and enhances the excellence of Italian animal husbandry. At the Italian Agricultural Zootechnical Fair 2020 you will find the most important Italian and international brands of agricultural machinery and equipment (soil tillage and haymaking), equipment and products for animal husbandry, solutions for stables and shelter and animal breeding facilities. Without forgetting the new frontier of energy from renewable sources to reduce farm management costs and to offer new business opportunities in the energy field.
We look forward to seeing you at our stand.